Ustream's platform supports RTMP ingest and is designed to work with both our own Ustream branded encoders, as well as industry-leading third party encoders. Not all RTMP capable encoders will work with Ustream, so it is strongly recommended to use one of the certified encoders listed below to have maximum quality and reliability for your stream on Ustream.
NewTek TriCaster
The NewTek TriCaster is the world's leading all-in-one, integrated live production system. Connect multiple cameras and audio and add graphics, video playback, titles and more. Multiple simultaneous outputs let you project, record, and stream. Built in Ustream integration makes streaming as easy as the push of one button.
Learn more about NewTek TriCaster
Compatible cameras
Component / composite analog sources
HDMI Cameras
SDI Cameras
More info
Teradek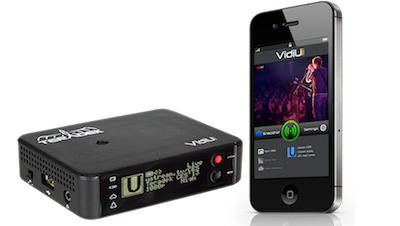 The Teradek VidiU is a portable HD h.264 / AAC encoder with HDMI input and capability to stream at resolutions up to 1080p. Broadcast over ethernet or WiFi, or connect an optional 4G USB adapter, use the internal battery and camera mount for truly portable streaming. A companion iPhone / iPad app and built in Ustream integration makes streaming simple.
Learn more about Teradek products
Compatible cameras
HDMI Cameras
SDI Cameras (Cube only)
Matrox Monarch H.264 encoders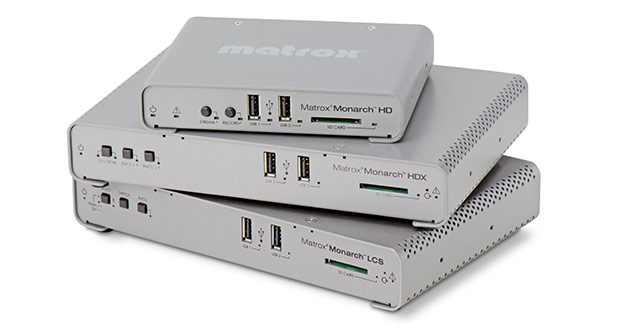 The Matrox Monarch™ family of H.264 encoders are all-in-one, simple-to-use standalone appliances that easily capture HDMI or SDI camera signals. The Monarch LCS, Monarch HDX, and Monarch HD streaming and recording appliances feature robust frame-synchronization, scaling, deinterlacing, and/or noise-reduction engines, ensuring only pristine images are sent to the internal encoders—critical for all live streaming events.
Learn more about Matrox Monarch Streaming and Recording Appliances
Elemental Live encoders
Elemental® Live is a video processing system that merges the benefits of massively parallel hardware with the flexibility and forward compatibility of intelligent software. Elemental Live executes simultaneous processing and encoding of multiple adaptive bit rate outputs, delivering the high-quality, high-efficiency performance required for streaming live video. A single Elemental Live system can perform the work of more than four CPU-only encoders.
Learn more about Elemental Technologies
Compatible cameras
More info
Harmonic
Harmonic is the industry's leading provider of encoding, stream processing and video networking solutions for superior-quality broadcast and multiscreen applications.
Wowza Media Systems
Wowza software and services let you capture and stream live events directly from any encoder or IP camera. Share your live stream with your viewers or archive it for later viewing.
Other RTMP encoders
Almost any RTMP encoder should work with Ustream. We recommend a certified or Ustream encoder.
Additional encoders and documentation are provided as is below, though.